Gay marriage guarantee (LGBT): 8 popular cases are vulnerable to Green Paper or refuse to grant US Visa
admin
From time to get together, learn, arise emotions, engagement and opening the underwriting dossiers under 01 years
Matchmaking through Matchmaker or Social Networking
Guarantor and applicant are over 10 years old
Family does not know about relationship or opposition
Having a spouse of the opposite sex but later sponsoring same sex marriage
Guarantors who have ever been married and go to the United States under the sponsorship of spouses / fiancée
While pending, the communication was interrupted for over a month
Engaging, opening the file right at the first meeting, (ie: the sponsor back to Vietnam to meet the applicant and open the file right after the meeting)
Customers who come to SG VISA often carry a psychological panic, anxiety for their records. However, with the experience of processing more than 3000 applications to enter the United States, the case or weakness in the customer records with SG VISA is not strange so customers can be assured.
Since 03/2015 when the first gay marriage license in Vietnam was made by SG VISA, so far no records have been rejected for the following reasons:
SG VISA Understand the particular difficulties of the Gay marriage Guarantee
The lawyers in Vietnam and the United States advise to complete the file from the Consulate viewpoint
Documentation Section helps applicants in Vietnam prepare for the psychology, overcome interview pressure
Prepare questions and give interviews to customers
Develop clear evidence that the Consulate has no reason to deny your case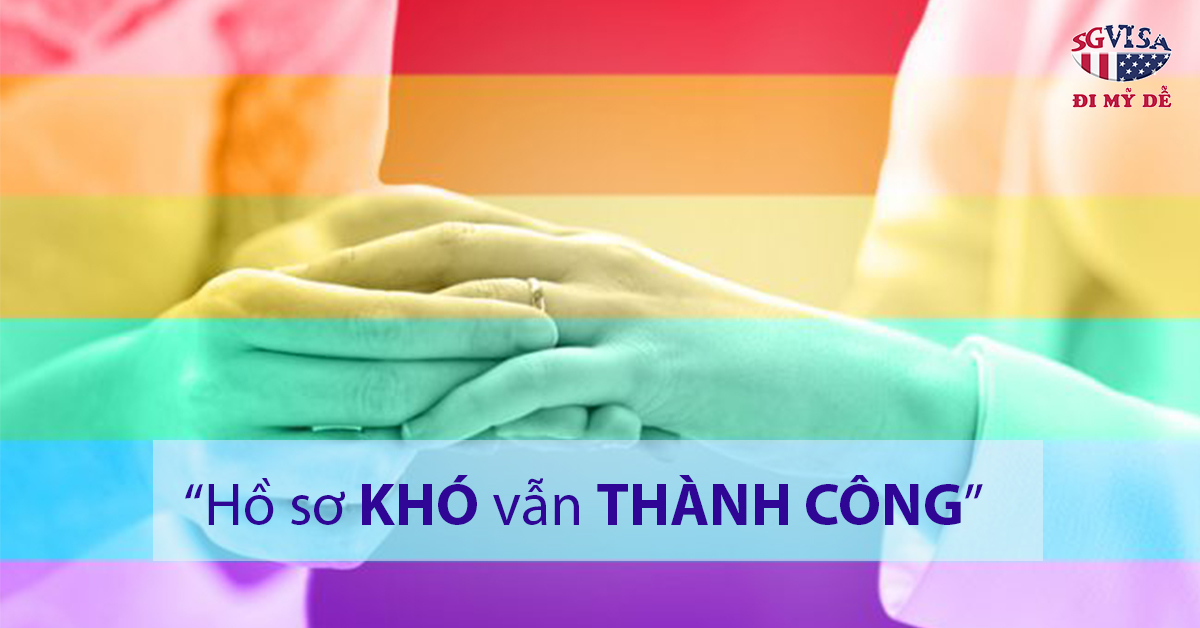 Advice for gay marriage guarantee, the hard resume is still successful. Internet Photos.
If you are having a problem or need to open a Gay Marriage Guarantee application to the US, REGISTER NOW. SG VISA has joined many gay couples such as Kelly – Ba Hy, Charlie – Hoang Anh, … and hope to help more couples achieve the dream of Freedom – HAPPINESS in America. Difficulties will overcome when our love is real.