"DREAM" AMERICAN IMMIGRATION FOR VIETNAMESE PEOPLE AND CONDITIONS
admin
American immigration under Family sponsorship
This is one of the popular American settlements of the Vietnamese. American family sponsorship programs include parental sponsorship and sibling sponsorship. Depending on the specific case of each case, the time for reviewing the dossier will be different.
Guarantees of this popular category include:
F1 Surrender: Single Cousins ​​of US Citizens
F2: Spouse and children or single children of Permanent Resident. F2 is divided into F2A and F2B
F2A: Spouse and children of Permanent Resident
F2B: Single children of Permanent Resident
F3: The married children of the United States
F4: Sibling of US Citizen
See also: Visa Bulletin
American Immigrant Marriage (Spouse, Fiance)
Settlement under the spousal guarantee or fiancé / spouse of a Permanent Resident or US citizen. The filing time is fast, but this is also the type of record that Consular officials pay special attention to due to the number of false positives.
You may be interested in: Evaluating your fiancé's affidavit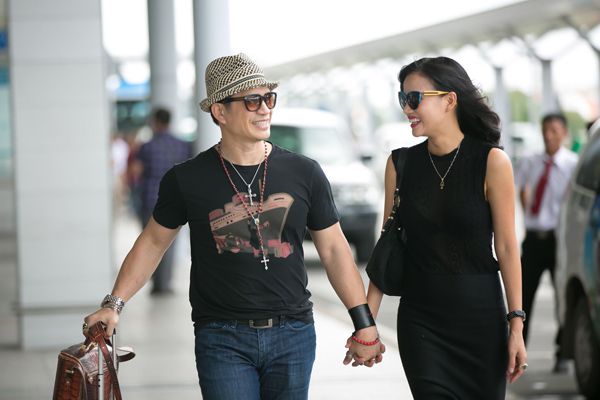 US immigration under the EB3 settlement
The EB3 American Settlement Program is a new settlement program and is currently considered a trend in the Vietnamese community. With the EB3 settlement program, applicants must commit to work at least one full-time position for a US company. Your spouse and dependent children under 21 years of age will be resident in the United States and receive unconditional Green Cards. To participate in the program, applicants must be of working age. However, with our application at SG VISA, we have specific conditions for applicants
Applicants must be of working age
Applicants are married and have children under the age of 18 to receive maximum benefits from the program
Applicants should prove that they are not the burden of the United States when settling here
This is a paid program and has a processing time of 18 to 36 months
See also: EB3 program law and benefits for applicants
US immigrants are business people L1-A
Business Visa L1-A is a form of non-immigrant visa (Non-Immigrant Visa), part of the L (visa). This visa is similar to a work permit in Vietnam. The applicant has the right to reside and work legally in the United States without any additional work permits.
Approved by the US government in 1970 to attract and call on America's best entrepreneurs, businessmen, and executives to help strengthen US economic and trade capabilities. To participate in the program, applicants should meet the following conditions:
Applicants hold the position of CEO / manager of a qualified company for a continuous year for three years
Nearest year
Proven ability to manage and operate