WHAT TO REMEMBER WHEN YOU BUY YOUR HOUSE IN USA
admin
Buying a home is important for many Vietnamese when they start immigrating to the United States. Owning a home will make them comfortable and take a break when starting a new life overseas.
Mortgage loan
In the US, most people need a loan to buy a home. You can borrow a mortgage at a local bank or at a mortgage lender. Mortgage Loans means you are lending money with certain interest rates within a certain period of time. The amount of interest you pay on a mortgage loan can be deducted from your federal income tax.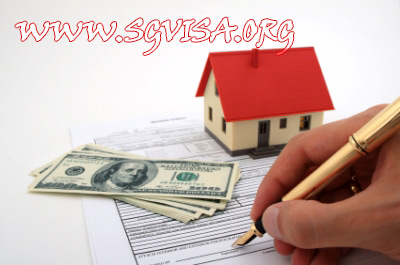 Search the Internet
There are many ways to search for homes for sale, such as searching the internet, looking for properties in the "Classifieds" section of the newspaper, or finding homes for sale in your neighborhood. prefer. Most US homes sold by the broker are posted online and are linked almost exclusively to real estate websites. You can go directly to the website of the city newspaper where you want to buy. The details of the home and how to contact the broker will be there.
Real estate brokerage services
Most in the United States, people who want to buy a home will use real estate consulting services, real estate agents can help you find a home. Brokers in the United States are only allowed to work when they have passed the state certification and must follow very strict laws to protect both buyer and seller safety. If you can, ask your friends and co-workers if they can recommend a real estate agent or not. This will be an advantage for you.
As in Vietnam, when deciding to buy a home in a new location, you need to know and understand the information about the home and living environment there, find out the real estate attached. Under what house do you plan to buy, including: lights, fridges, washing machines, etc., learn about neighboring neighborhoods, security and cleanliness around your home, … and hire a home inspector to see if anything is wrong or needs repairing for the home you intend to own.
Once you have completed your US home purchase, you will need to buy homeowner's insurance to help pay for possible future damage to your home such as damage caused by bad weather, fire or robbery. You also need to pay a property tax based on the value of the property. Ask the broker about the amount of real estate tax that is currently being paid for after the purchase will be different or how it will be paid.
You need to be wary of mortgage fraud as well as mortgages. Some lenders may try to capitalize on your ignorance to charge extra unnecessary costs.